Homemade pizzas are not only delicious but healthy as well. They are easy to make and the process requires very little time. Also, they can be very filling. Hence, you can make them whenever you feel hungry. However, mentioned below are a few tips that will help you to enhance the taste of your pizza: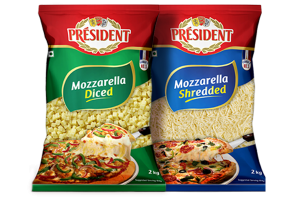 1. Fill it with toppings
When it comes to choosing the topping, you have innumerable choices. Cover it up with chunks of chorizo, tomatoes, onions, herbs, capsicums, corn, herbs, etc. If you have meat, consider adding that as well.
2. Make it a cheesy delight
Add cheese, add some more, keep adding! If you like cheese, add as much cheese as you want. There are various types of cheeses available that you can add. Mentioned below are a few:
Mozzarella: Fresh mozzarella is the most well-known pizza cheese. It has a slightly browned top and a creamy flavour that will leave you wanting more.
Cheddar: Sliced cheddar cheese has a sharp flavour. Its strong taste is a great addition to any type of pizza. Its distinctive taste makes it ideal for both spicy and mild-spicy recipes. 
Processed Cheese: This type of cheese is very commonly used in pizza recipes. It is one of the best-tasting cheeses and has a fresh taste and a light creamy texture.
If you are buying cheese, always consider buying President French cheese. It sells various types of cheeses and they have a very rich and creamy flavour. President is one of the top manufacturers of cheese in India and all their products are very reasonably priced. 
3. Place it on the oven rack while cooking
Always make a few small holes in the bottom of the crust using a fork before placing it in the oven. As a result, the steam can escape easily and the crust will not turn soggy. Hence, you can place the pizza on the lowest rack without placing it on a baking sheet. This will give the base a better crust. 
4. Do not forget about garlic butter
Put minced garlic and melted butter in a bowl and use a brush to apply the mix to the crust. Do it right before you finish cooking it. This will give your pizza crust extra flavours and make it golden brown. You can give a coating of olive oil as well.