Butter is made by churning milk cream. Mostly, cow milk is for making butter. India is among the leading producers of butter in the global market. It has a beautiful, rich, and creamy flavour that enhances the taste of your food. Besides making bread and butter, you can use butter in various recipes. Mentioned below are a few famous recipes with butter you should definitely try: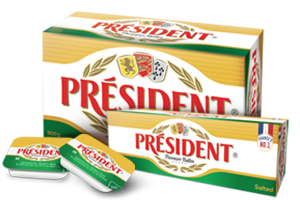 Butter Sweet Corn
Ingredients required:
2 pinch garam masala powder

3 cup frozen/Fresh sweet corn

2 tablespoon black pepper

1/2 teaspoon lemon juice

2 teaspoon butter

1/2 teaspoon chilli flakes

salt as required
Steps:
The corn should be washed properly before you boil it in the pressure cooker.

Put some

delicious butter

in a wok and heat it on medium flame. 

Once the

soft butter

melts, put chilli flakes, garam masala, sweet corn, black pepper, and salt in the wok. Mix them properly. 

Once you have mixed them properly, put in some lemon juice and wait for a minute or two.

Garnish this

recipe with butter

with coriander leaf before serving it hot to your guests.
Garlic Bread
Ingredients required
2 tablespoons extra-virgin olive oil

1 loaf crusty bread, split

Chopped fresh parsley

4 cloves garlic, crushed

2 tablespoons butter

3 tablespoons grated cheese, Parmigiano or Romano, optional
Steps:
Put butter, garlic, and oil in a pan. You can microwave in a microwave-safe dish as well. 

Heat them on a medium flame for three minutes. Do not heat for more than one minute if you are using a microwave. 

Under the broiler, toast the split bread.

Once they turn golden brown, remove them. Now, brush them with garlic oil and sprinkle cheese and parsley from the top.

Put them under the broiler again if you add cheese. 
Corn Lime
Ingredients required
1 tbsp Chopped Coriander

1 tsp Lemon Juice

1 tsp Salt

1 tsp Red Chilli Powder

1 Whole Corn

¼ tsp Lemon Zest

1 tbsp

delicious Butter
Steps:
Roast the entire corn on open flames. Make sure all the sides get roasted evenly.

Mix pepper, salt, and red chilli in a bowl.

Mix butter, lemon juice, lemon zest, and chopped coriander in a separate bowl.

Use a brush to apply the butter mix to the corn.

Put a half-cut lemon in the salt mix and rub it on the corn.
To ensure your recipes with butter taste good, only use premium quality top-rated butter from President. It is one of the top butter manufacturers in the country and sells the best butter in the world.