There are various tricks you can use to enhance the taste and flavour of your dishes. However, you have to be careful and ensure no ingredients are added that can be harmful to your health. One of the most popular ways is adding healthy butter. Almost everyone loves the taste of butter and adding it to any recipe can hugely impact the taste of the dish. Moreover, butter is a dairy product and hence, it has various health benefits. Calcium present in healthy butter can strengthen your bones and teeth. Also, vitamin E is essential for your skin health. Other benefits include improving your vision and lowering the chance of cancer. To add more healthy butter to your daily diet, you can make various butter recipes like: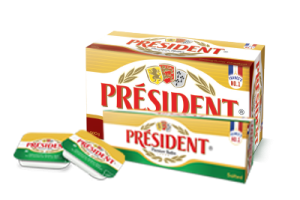 1. Butter garlic mushroom
If you are a vegetarian and looking for some delicious easy butter recipes, you can never go wrong with butter garlic mushroom. This recipe with butter is easy to make and only takes a few minutes to cook after preparation. The main ingredient used in this dish is mushroom. It has the ability to easily adapt to any flavour you want to add to it. Moreover, you do not have to add lots of ingredients to this recipe. You just require a few spices, herbs, garlic, mushroom, and butter for this recipe with butter. People who lack culinary skills can cook this dish as well.
2. Butter garlic chicken
If you are an Indian, you must have tasted butter chicken at some point in time. This is one of the best butter recipes. It is widely consumed in North India. Although preparing it consumes more time than making butter garlic mushroom, it is certainly worth the effort. The beautiful mix of succulent chicken pieces with various spices and butter tastes delicious and can be consumed with rice or chappatis. Without butter, this dish will be incomplete.
3. Butter garlic prawn
Love eating seafood? You can never go wrong with prawns. Butter garlic prawn is one of the best butter recipes you can make. Any seafood lover will devour it. Making this prawn recipe with butter is very easy. You do not require a lot of ingredients for cooking this and the preparation takes very little time as well.
4. Butter garlic fish
Besides prawns, you can give fish a try as well. Just like the butter garlic prawn, this fish butter recipe is very tasty. Although preparing this dish may take a little longer than the prawn butter recipe, making it is very easy as well. You just need to add a few spices and herbs and cook the fish pieces properly. You must keep in mind that the fish fillet should be cut into small pieces. To make great easy butter recipes, you will require good quality butter. President sells healthybutter that is creamy and tasty. Also, the butter is very reasonably priced.