Butter is not only very delicious but also very healthy. It is a dairy product and contains various elements that benefit your health. There are two types of butter, salted and unsalted. Salted butter is more commonly consumed across the world. However, it may not be a healthy choice for many people as it contains salt. People with health conditions like high blood pressure should very strictly regulate their salt intake. Otherwise, it can lead to heart failure or heart attack in the future. Kidney issues, stroke, and osteoporosis are a few other health conditions linked to hypertension. Hence, salted butter should be completely avoided. This does not mean that they cannot eat butter. Unsalted butter is available in the market as well. It tastes delicious and is a healthy option. If you are not sure about buying unsalted butter, mentioned below are a few benefits that should convince you: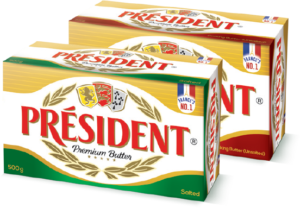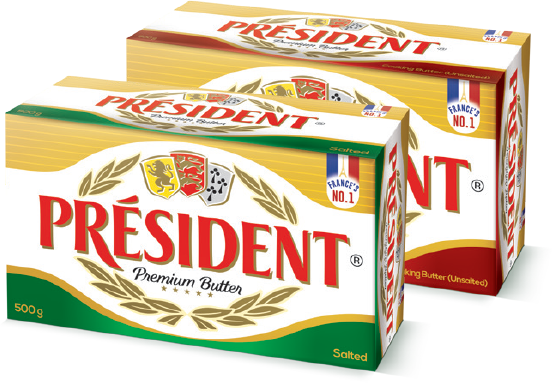 1) Contains very little salt
As mentioned earlier, many people have to keep their salt intake under control. This can happen due to any health issue or aging. The salt content in salted butter is very high and can affect their health. Unsalted butter has a very low salt content and hence, it does not affect people's health. Further, you specifically require unsalted butter in many recipes while baking. Otherwise, your dish will taste too salty. There are many unsalted butter brands in India that sell premium quality unsalted butter. Only choose trustworthy butter brands in India like President for purchasing good quality unsalted butter.
2) Directly taken from the churn
The shelf life of unsalted butter is lower than salted butter. Although many people think this is a drawback, it is actually not. The presence of salt allows you to preserve butter for several days. But preserved foods are not considered a very healthy option. Since unsalted butter is taken directly from the churn and no other elements are added to it, it is healthier. Hence, even if unsalted butter has a low shelf life, it is a better option if you are health-conscious. Make sure you only buy from trusted unsalted butter brands in India.
3) It is delicious
The main reason people prefer salted butter more than unsalted butter is because of its taste. Salted butter tastes better with food in most cases. However, this is not always true. Many renowned butter brands in India sell good quality unsalted butter. It has a beautiful creamy texture and enhances the taste of your food. As a result, your food will not only be healthy but also tasty. Also, President unsalted butter is sold at a very reasonable rate. If you want to buy good-quality unsalted butter, buy President unsalted butter.