Milk is used to make butter. Hence, butter contains all the beneficial nutrients present in milk. From various vitamins to riboflavin and thiamin, various essential nutrients are present in butter that have plenty of health benefits. Some of the most common benefits include the benefits of eating butter for the skin, development in the brain, and better functioning of various body organs like the thyroid gland. As a result, you will not fall sick easily.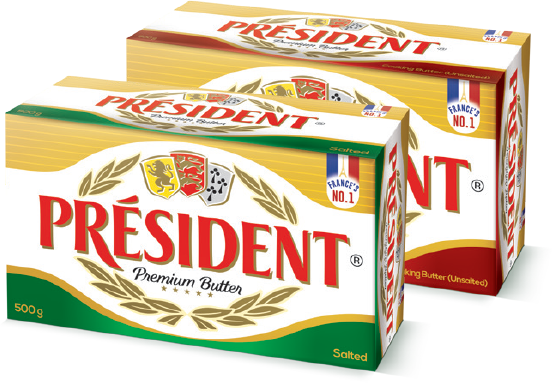 Nutritional facts of Butter
Mentioned below are the nutrition facts of butter:
Various vitamins like vitamin A, vitamin D, vitamin E, vitamin K, vitamin B6, vitamin B12
Betaine
Thiamin
Folate
Niacin
Riboflavin
Sodium
Pantothenic acid
Choline
Potassium
Various minerals like phosphorus, calcium, magnesium, zinc, iron, and selenium.
Health Benefits of Butter
1. Helps in Growth and Development
As mentioned before, milk is the primary ingredient of butter and hence, it contains a high protein content. This helps in boosting the growth and development of the various organs and bones. In many cases, experts have suggested consuming the best butter in India for kids who lack healthy sustenance. You can easily make different recipes with butter. Eating butter regularly in moderate quantities can help in the growth of muscles and bones in kids significantly.
2. Improves Sexual Health
Many fat-solvent vitamins are present in the best butter in India. The body requires fat-solvent vitamins so that supplements from water-soluble vitamins can be removed. According to many studies, these fat-soluble vitamins are important to enhance people's sexual execution as well. Besides helping in the brain and nervous system development, nutrients like vitamin A and vitamin D are extremely helpful for sexual advancement. Hence, try consuming more butter by making different recipes with butter.
3. Stronger Bones
Butter has a high content of phosphorus and calcium. Hence, it proves to be very beneficial for your bone development. By increasing the density of your bones, calcium, and phosphorus ensure that the bones get stronger and healthier. Hence, the chances of fractures also decrease when you consume butter regularly. Moreover, you can lower the risk of bone diseases like osteoporosis as well.
With so many butter brands in India, choosing the best one can be confusing. If you want to taste the authentic creamy flavour of butter, you should only purchase President butter. President is the best butter manufacturer in France and is a trusted brand in many countries. Also, you will get different choices while choosing President butter like salted butter, unsalted butter, etc. Hence, you can now enjoy the rich taste of President premium butter in many flavours.